'CRYPTO JACKSON#5' >> INTRODUCING 'STARCAST': The Influencers PODCAST !<<
Posted by Hermann DJOUMESSI on / 10 Comments
THIS WEEK ON ADMP: The state of crypto is our issue, of the day –> It is also known as the state of the #Jackson5 IndeX of cryptocurrencies;
Once again, we are dropping an unbelievable #TruthBomBs via this post : Bookmark it, read it and share it with your friends and colleagues!
We are going deep into the state of the 5 main crypto currencies, according to the CRYPTO JACKSON#5, that we publish on this very BLOG!! : #Bitcoin, Ethereum, Dashcoin, Litecoin, Monero, Ripple.

We will also SEGWAY into our new podcast :
STARCAST, the Influencers podcast, centered around tech, coding, Blockchain and electronic influence!
We have several links to offer, if you want to listen to the interview of UNBANK cofounder, William Auriol and Amaury Berthet the Chief Operating Officer (#COO).
BOTH, are interviewed by Hermann Djoumessi, MA and Dr Won Kim of ESCE Paris, Business school.
The interview took place inside STATION F, France's prime startup incubator
> By pressing 'Play' below, you will be allowed to follow, download and SHARE our podcast into the format of your choice:
Editor & Words: Crypto Social Media Tactic by Hermann Djoumessi, MA
#ADMP Social Media Consultant
Please, find below the current state of the CRYPTO JACKSON#5 !!
1. #BITCOIN (#Btc):
Following the GREAT CRYPTO-FREEZE OF late 2017, until spring 2019, which saw the price of Bitcoin fall "from the grace" of $20 000 DOWN TO $3000 ! The price jumped back to $10 000 and is now hovering between $6000 to $10000.
The 'Digital Gold' as Bitcoin is known, as per the Satoshi Nakamoto protocol, … is ALSO seen by many, as the 'Mickcael Jackson' of cryptos and still the favourite of many 'Hodlers' around the 'Space' (#Crypto-Space') >>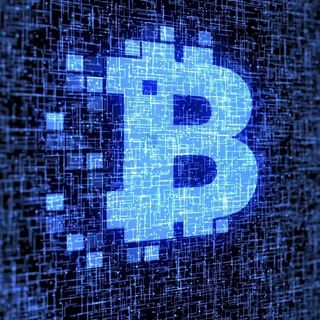 Why is the price so "unstable" or "Volatile"?
– First, any new or emerging market is bound to be unstable for a while, until it matures. Bitcoin (#Btc) has been around for just 10 years, and 10 years is still 'pretty young for an Ecosystem' … However fast it might be.
Now…. Without delving too deep into 'Tokenomics' :
Token + Economics = The study of the economics of the digital or crypto tokens; The Bitcoin price "volatility", could be down to many different factors:
1 A MOVING 'WHALE' ? :
Crypto-Whales are powerful investors, individual, groups or organizations with enough holding in Bitcoin, to move the market when they make or take a major decision like selling or buying a huge amount of Bitcoin, or even altcoins.
1.2. INNOVATIONS and REGULATIONS:
When new financial crypto-assets are being created or introduced into the markets, like BAT (Basic Attention Token), like 'Proof-of-stake Blockchains', …
…Building #EADC ? :
The building in remote parts of Asia, South-America, and Africa, of Energy Autonomous Data Centers like here in Nigeria, relying on a mix of energy (Solar-powered, biomass, gas, etc..) or even 'Libra' the digital currency by Facebook….
COUNTER-PUNCHLY:
When regulators in large markets, decide to 'allow' or ban crypto-assets, it will impact Bitcoin price, which is also known by some as the 'Digital Gold':
> 'SATOSHISTS' and cypher-punks will call it the 'Elegance of the protocol' : When all the protagonists and antagonists of the crypto-Ecosystem are, jostling around the protocol like both, a real-life and virtual, 'Game of throne' !
1.3. GLOBAL CRISIS: Well, if you believe our 'guest-blogger', the #DarkCryptoJeDi, geopolitical events (From the 'Arab revolutions of 2011 AND GOING', to events in Zimbabwe, China, Japa, Korea, Venezuela, or Iran…) have had a huge impact on Bitcoin price variation…
..And they are many more reasons to investigate, however we will segway onto the next cryptocurrency, since our 'Space' is all linked together.
2. #ETHEREUM:
When will Vitalik Buterin and his hard-working teams, literally see the light at the end of the tunnel?
If Bitcoin is the 'Mickcael Jackson' of cryptos, Ethereum has to be the 'Jermaine Jackson' of crypto:
It has the potential to be the next 'Mickael Jackson, king of Pop' !
> Herein lies the problem with "ETH", as it is known in the "space" (Cryptospace): it has huge potential with the infrastructure it is currently building around smart-contracts, to become the basis for the Fintech industry of tomorrow !
However, we are still waiting for the proof-of-stake new version of ETH to be deployed as a beta or, indeed 'Alpha
version'!
>> 2020, will definitely be a big year for 'ETH' !!
> We will quickly mention the latest data-breach regarding $50 millions worth of #ETH stolen in November 2019, and again, stress the stupidity of such actions and segway into:
2.2. #PROOF-OF-COMMUNITY:
Whether in 'Bull market' (Upward trending crypto-prices) or 'Bear Market' (Downward trending crypto-prices), the crypto-community is also 'famous' for one thing: CLASHES !!
Last week on this very blog, we screened a youtube video where two 'cryptos' were crypto-clashing on stage and 'Battle-raping' in front of a demanding audience.
>> When several communities are competing or co-existing within an Ecosystem, we do have a BIG SOCIETY ! Something we talked about on #Linkedin a while ago, in 2015 !
Of all the 'proof-based blockchain systems', the 'Proof-Of-Community' is probably the most important proof of them ALL! (28th century, Kenyan proverb)
That audience's energy and passion, can be judged as a solid 'proof-of-community'. Indeed, it is the best Blockchain-based system, ever!
It is "Way ahead" of 'Blockchain Proof-of-work', 'Proof-of-authority' or even the 'Proof-of-stake' system, dearly beloved by Ethereum founder, Vitalik Buterin !!
> Blockchain "Proof of community-based system", shows that people do care about your product, your technology or your 'vision', and that your are impacting their lives;
REMEMBER: Cryptocurrencies often deploy, in their 'white-paper' to the public, the will to 'change-the-world', in reddit, Whatsapp, Telegram and sub-reddit groups…
Add also the display by the same 'white-paper' of the will to use groundbreaking technology better than the 'previous one'…
And you understand that you are dealing with very optimistic and positive peoples in general'! :))-
Sometimes… a tad too much (#Maximalists) … ??
> Depending on whether those 'White-papers' are programming the technology, or in the end…the users of said technology !! :))-
> Bitcoin crypto-communities are by and large, decentralized, like the Bitcoin's Blockchain…as per the 'Satoshi protocol'!
A 'White-paper to the world', can be seen as an exercise in programmable futurology at times !
Often, 'The code is in the manifesto, and the 'Manifesto is in the code',as it was the case for the Satoshi's original 'Bitcoin White-paper', as per the protocol.
Nevertheless, those white-papers will explain you, how they want to 'Change the financial system' to increase the 'community' bond, or acquire 'Good will ambassadors' and 'electronic influencers, beg only one question:
WHY ?
Why should you believe? Why did the cryptos, believe?…
Was it to spread the "Message", electronically, on the many platforms, where cryptos do 'Hang and Hodl', almost everyday.. ? :
During the Unstopable rise of cryptos (2009-2017)
During the crypto-summer of 2017 and the 'Great crypto-split'
Despite the 'Great crypto drop' of late 2017
Danced and funded their first crypto-startups during the 'ICO Age' of 2014-2015
Despite the ICO and crypto-Freeze of 2017-early19
Despite the current so-called, 'Ethereum Ice Age'
Despite the constant Bitcoin price volatility
Despite the ongoing FIAT currencies'Crisis'…
You have Facebook groups with thousands of peoples where information, data and feelings are shared amongst the crypto-community members. Reddit, sub-reddit groups, Githubs groups, Telegram groups, etc..
…. Where thousands of 'Hodlers' hang and confront their views on their favourite cryptocurrency and why ..
YES!
………….. WHY THE NEEDS FOR CLASHES ??
SIMPLE: It is THE most important social media crypto-peak of 2019…
3. PROOF OF COMMUNITY: The #CRYPTO 'BIG SOCIETY' ?
Let's remind ourselves how Social Media does operate, first: You can summarize it with these suite of letters : "II CC MM", or "I2C2M2"
And then, please do consider too, the pillars of a successful digital crypto Inception, here.
Once you put those two together, you end-up with a good view of the scope of social media impact and 'multi-channels':
A strength that crypto communities have used to their benefit, during the 'Blockchain stone age' of 2009-16′
Let's explore those letters, now to understand how it created one of the most dynamic online community of the 21st century: The #CRYPTO COMMUNITY ! :
3.1. Here is a sample of our latest podcast, STARCAST in French :
NEXT WEEK: Bookmark this BLOG and wait for the follow-up to this #THINKPIECE, which will carry on exploring the state of #Monero, Litecoin and #Dashcoin, for 2019…
END.
Editor & Words: Crypto Social Media Tactic by Hermann Djoumessi, MA
#ADMP Social Media Consultant
Please, find below the current state of the CRYPTO JACKSON#5 !!
————————————————————————————————————————————-
————————————————————————————————————————————-
ADMP is SELF-FUNDED, PLEASE TIP US:
If you like what we do and want to support ADMP and the crypto ecosystem we are trying to build with many startups, then support our effort by tipping us below:
Bitcoin:
1Je3KDzjccEf1XiQmezTiBPsSGfjPF98ev
Ethereum:
0x54Da36497331a2f467947422C19b97ED286fA9A8
---
FOLLOW #ADMP On social Media Channels:
#ADMP on Twitter: #ADMP Awards
#ADMP on Facebook: #AFRIK+DIGITAL MARKETPLACE
#ADMP on Telegram: https://tchannels.me/c/admpawards
#ADMP on Medium: https://medium.com/@admpawards
#ADMP on Reddit : https://www.reddit.com/user/admpawards
#ADMP on Whatsapp: #ADMP Projects
#ADMP on Linkeldin : AWARDS ADMP
#ADMP: www.admpawards.biz